Evan Rachel Wood has accused Marilyn Manson of "years of horrific abuse", claiming the singer groomed her as a teenager and "brainwashed her into submission".
The Westworld actress shared a short statement on Instagram, detailing her allegations.
She wrote: "The name of my abuser is Brian Warner, also known to the world as Marilyn Manson.
"He started grooming me when I was a teenager and horrifically abused me for years. I was brainwashed and manipulated into submission. I am done living in fear of retaliation, slander, or blackmail.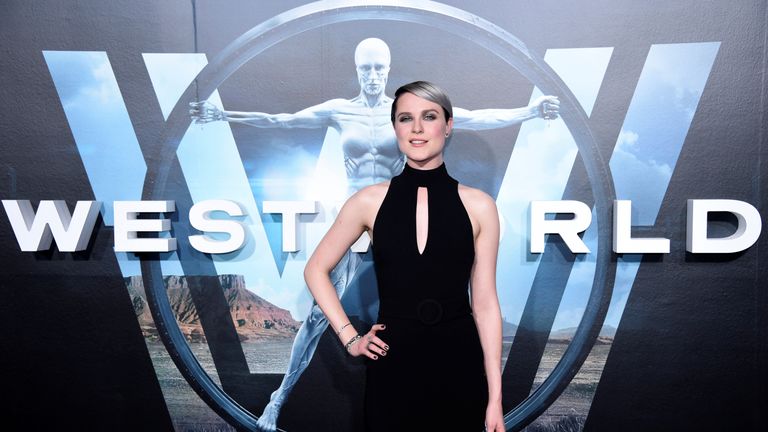 "I am here to expose this dangerous man and call out the many industries that have enabled him, before he ruins any more lives. I stand with the many victims who will no longer be silent."
Advertisement
Wood, 33, has previously spoken about being in an abusive relationship, but until now had not named the alleged perpetrator.
More from Metoo
Wood began dating Manson in 2007, when she was 18 and he was 36, with the couple getting engaged in 2010.
However, they called off the relationship just seven months later.
Following Wood's post, at least four other women have shared similar allegations against Manson.
Manson's team have strenuously denied similar allegations in the past.
Manson has dated a string of high-profile women, including actress and activist Rose McGowan and performance artist Deeta Von Teese.
Sky News has contacted representatives for Wood and Manson for comment.