Britney Spears has spoken in open court for the first time to address her controversial conservatorship, telling the hearing: "I want my life back."
Spears told the hearing that other people have exploited her throughout her life and that it is "her wish and dream for all of this to end". She called the conservatorship "abusive" and condemned her father Jamie Spears and others who have controlled it.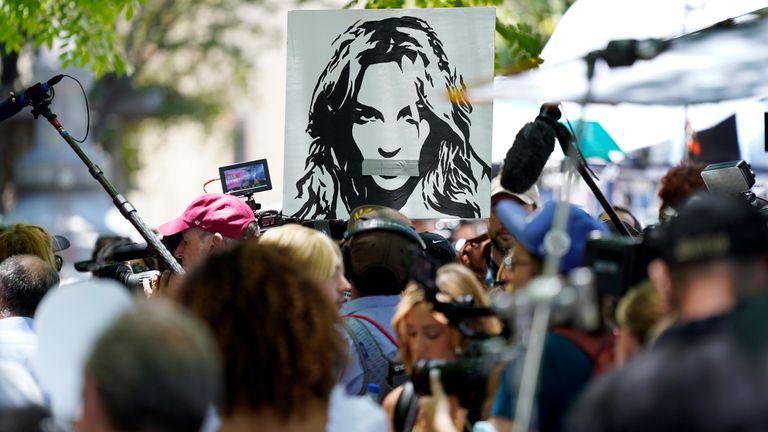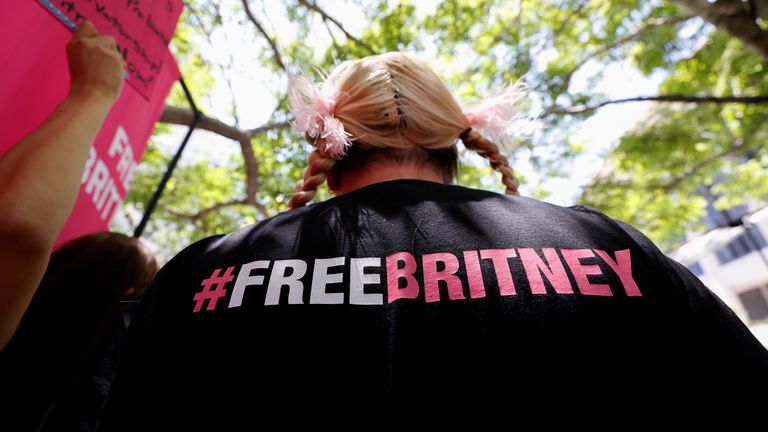 The legal agreement has been in place since 2008, with Jamie Spears largely in control of her career and finances for most of that period.
As the star spoke at the Los Angeles court remotely by phone, dozens of fans from the #FreeBritney movement were gathered outside to show their support.
Spears also told the court she had at one time been sent to hospital involuntarily and that medication had been switched without her knowledge, and compared her treatment to that of those who have been sex-trafficked. The star also said she wants to marry her boyfriend and have a baby, but the conservatorship won't allow her to.
Advertisement
"This conservatorship is doing me way more harm than good," she said. "I deserve to have a life."
This is not the first time Spears has spoken in court in the conservatorship case before, but previous hearings have always been held in private. The last time she was known to have addressed the judge was in May 2019.