Sir David Jason has described his Only Fools And Horses co-star John Challis as a "gentleman in the true sense of the word".
Sir David, whose character of Delboy was often in conflict with Challis's second-hand car dealer, Boycie, added that he had heard the news of Challis's death with "much sadness".
He continued: "He was a wonderful actor, a gentleman in the true sense of the word and I know he will be missed by so many."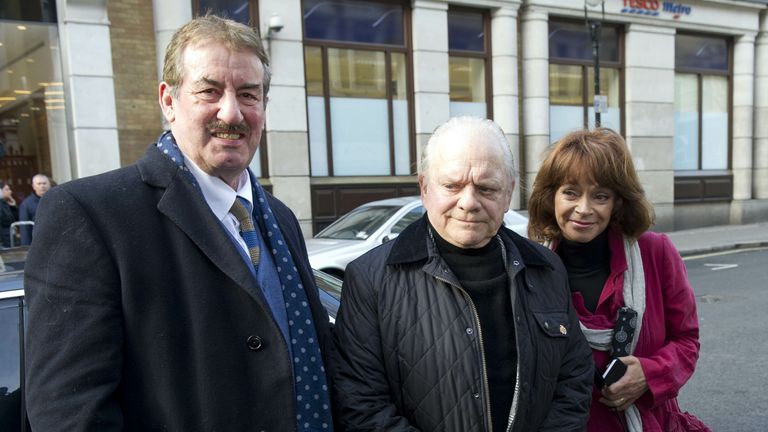 Challis passed away following a "long battle with cancer", his family said.
Sue Holderness, who played Challis's on-screen wife, said: "Marlene without Boycie – it's unthinkable. John Challis was my partner on screen and stage for 36 years and my beloved friend. R.I.P. darling John. I will miss you every day."
Allo Allo actress Vicki Michelle said she was "shocked and saddened" to hear of his passing, adding that Challis was "such a fabulous man" and "loved by the nation".
Sheila Ferguson, from The Three Degrees, tweeted a picture of her and Challis and said she had been "waiting for this for a few days now".
The singer added: "I've been in touch with his wife, Carol, who is obviously heartbroken, as am I."
Crissy Rock, who starred alongside Challis in Benirdorm, tweeted: "John you were a true gentleman and always so loving and supportive towards me. I am thinking of your family and close friends at this hard time. Rest well. Crissy xx."
Somerset Country Cricket Club tweeted a video of Challis, a "long-term supporter", recorded earlier this year in the character of Boycie in which he announced the extension of a player's contract.
The club said it was "extremely saddened" by his death.